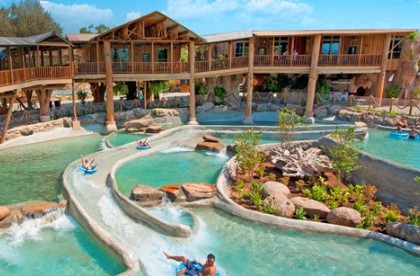 Hard to Beat Acts in Galveston
Everywhere you look in Galveston, there's an opportunity for natural beauty and slip-sliding fun!
A Very Gala Mardi Gras

Whether you're downtown, the seawall, the beach, or anywhere in between, you'll find that Galveston's 108th Mardi Gras celebration is one epic party! From February 22 – March 5, hundreds of thousands of party people will be rocking it on balconies and lining the streets to catch strands of tossed beads and cheer on their favorite Krewes, along with the Jeep Parade, the Children's Parade, the 8th Annual Zaniest Golf Cart Parade, and Funky Uptown Umbrella Brigade and the Krewe of Barkus & Meoux pet parade....

2019's entertainment headliners include Pat Green, Duelo, Jason Cassidy, Drew Womack, Buck Rodgers, Grey the Mute, the Mambo Jazz Kings, and more. Add to the fun by donning your most colorful tutu and joining in the Jolly Jester Fun Run on February 23. Perks include a free Bloody Mary, a free t-shirt, and admission to Mardi Gras on the 23rd. 2019 will see a new addition to the festivities with the beginning of Fiesta Gras, on February 24. This day-long celebration of Hispanic culture will include two parades, vendors, and live headliner entertainment by Duelo.