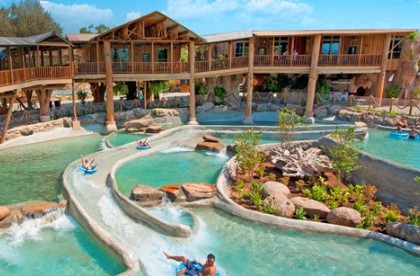 Hard to Beat Acts in Galveston
Everywhere you look in Galveston, there's an opportunity for natural beauty and slip-sliding fun!
August Brings Castles of Sand and Craft Brews

Join us as we watch over 60 teams shovel it out at the AIA Sandcastle Competition on August 25 at East Beach Galveston. Their objective is to win the esteemed Golden Bucket Award, and these contestants have spent months planning and designing their dream castles until the day comes when they will work non-stop for five hours constructing their masterpieces....

Sculptures are judged on technical difficulty, originality of concept, artistic execution, carving technique, and site utilization. Along with the Golden Bucket, additional awards are given, including Best Traditional Sandcastle, Tallest Standing Structure, public favorite, and more.

The competition and festival is a fund-raiser for AIA Houston and the ArCH Foundation, but also one of Galveston's top five revenue-generating events. Don't miss out on this fun and family-friendly event - pack a picnic and come on over for a day of fun and sun on the beach. Also, be sure to stick around for the Brewmasters Craft Beer Festival at Moody Gardens on August 31-September 2. Named a "top three beer event' by USA Today, the event will feature tastings of tequila and an abundance of craft brews along with live music and a "Brew-B-Que. For more information, click here.