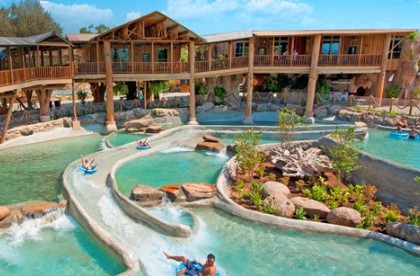 Hard to Beat Acts in Galveston
Everywhere you look in Galveston, there's an opportunity for natural beauty and slip-sliding fun!
Four Times the Fun

The official harbinger of spring, March also ushers in a new lineup of entertaining events and activities for our guests, and listed below are four of our favorites. ...

Showing through April 30, 2020, this exhibit at the Bryan offers a look via art and artifacts at the mysterious orb so integral to ancient cultures, Victorian fiction, global pop culture, and the space race.

Beautiful: The Carole King Musical

Showing March 13-14 at The Grand 1894 Opera House, this inspirational musical is based on the true story of Carole King's rise from songwriting teen to pop star/singer/songwriter. Showcasing a plethora of King's pop classics, the show includes such fan favorites as Natural Woman, One Fine Day, and You've Got a Friend.

Get a rare look inside one of Galveston's most popular tourist attractions that are usually off-limits to the public during this tour on March 14. The tour includes Mrs. Gresham's Studio, providing a panoramic and stunning third-floor view of the Gulf.

"Harborside Express" Train Rides

Bring the entire family to the Galveston Railroad Museum and climb aboard the Harborside Express. Each Saturday, this open-air caboose takes riders on a one-mile trip up Harborside drive.

Mardi Gras, Island Style

Millions of beads will be tossed and caught, a myriad of masks will be on a dazzling display, and dozens of parades will come marching in when thousands of revelers take to the streets of Galveston this month. ...

From February 14-25, Mardi Gras! Galveston will be welcomed and celebrated here by thousands of locals, visitors, and guests. As Texas' largest Mardi Gras celebration, Galveston is proud to host this epic party, island style. Gala, glamorous, and extravagant, you'll find a variety of entertainment almost anywhere you turn.

You'll see all your favorite Krewes in the parade lineup, including the beloved Krewe of Barkus and Meoux. Also participating this year are the ever-popular folks in the Golf Cart Parade, the Umbrella Brigade, the Jeep Parade, and the Bumpin' Bus Parade. Headliner performers this year will include such musical luminaries as Bowling for Soup, Sick Duck, Drew Womack, OGRE, the Mambo Jazz Kings, the Brandon McDermott Band, and many more. And, don't forget that the balcony parties are one of the best places to be, but tickets to these events do sell out quickly, so snag yours soon.

Eat, Drink, and Take on the Turtles

Join us this month for two classic Galveston events that have become annual favorites. First, tempt your taste buds with some of the finest chilli our regional chefs can concoct at the 11th Annual Yaga's Chili Quest and Beer Fest. ...

Head over to the Historic Strand District during January 17−18 for a cook-off, tasting, and an indoor craft brew fest. You'll also find a myriad of fantastic additional activities, including a 5K Fun Run and Walk, a Jackpot Margarita Contest, a washer-pitching tournament, the Strand Merchant Walkabout, and vendors galore!

Next, hang out with the sea turtles when the Galveston Island Nature Tourism Council (GINTC) presents Sea Turtle Saturday on January 25. Hosted by Moody Gardens, this event provides an ideal, family-friendly way to learn about and become involved with celebrating and saving the endangered Kemp's Ridley sea turtles during their nesting season. You can tour the exhibits and hear from the Turtle Island Restoration Network's experts while enjoying hot coffee, fresh juice, and a light breakfast. This annual event always sells out quickly, so be sure to register soon.

Three Fabulous Holiday Events

Throughout the year, Galveston offers an abundant array of events and activities, but the arrival of the holiday season always heralds those that are often extraordinary, and always special. Listed here are a few of this month's must-dos. ...

Every year, the magnificent Sandhill Cranes' return to their winter habitat and it's one of nature's most glorious sights. Additionally, informative and entertaining programs will be held on December 14-15.

Through January 12, 2020, the Grand will celebrate the season with a variety of traditional favorites. Beginning with a performance of The Nutcracker by the City Ballet of Houston on December 14-15, to a charming production of Rudolph, the Red-Nosed Reindeer: The Musical, on December 28, you're sure to have a holly jolly Christmas with any of their holiday shows.

Moody Gardens Festival of Lights and Ice Land

With eight holiday attractions, Moody Gardens is the place to be for fabulous seasonal events. This year's offerings include the Festival of Lights, Rudolph 4D, Ice Skating, Train Rides, the Arctic Slide, Holiday 3D films, Ice Land: Christmas Around the World, Photos with Santa, and loads of live entertainment.

Holiday Must-Dos

Galveston is often referred to as the "Winter Wonder Island" of Texas, and with good reason. Visitors can choose from over 50 days of holiday-related events and activities. With so many, it can be difficult to make a decision, so we suggest the following "must-dos." ...

Number one on the holiday list is the mating dance of the magnificent Sandhill Cranes, a favorite Christmas tradition for avid birders and avian lovers. Need more than getting a gander at these stunning holiday visitors? A variety of informative programs and such entertaining activities as "Breakfast with the Cranes" are also offered.

Lights, Lanterns, and Shopping

A giant snow globe, an interactive photo frame, holiday-themed attractions, and dazzling holiday lights and lanterns will light up downtown and the Saengerfest Park area throughout the season. It's a wonderful way to explore the unique shops, boutiques, and galleries, so snag that holiday gift list and join us for an enchanting experience.

From performances by the City Ballet of Houston to the world-renowned Vienna Boys Choir, this historic architectural marvel offers a myriad of holiday-themed productions and a genuinely "grand" experience.

Eine Kleine German Fest

Join us from October 25-26 for our annual celebration of all things German at Island Oktoberfest. This 38th annual edition of one of Galveston's favorite fall festivals will feature all the traditional events and activities that guests and locals alike have come to love. ...

Expect themed Biergarten areas that offer both German and domestic beer, along with a variety of German-style wines, and special beer and wine tastings. Those anticipating savory and authentic German food can experience a delightful array of appetizers, along with smoked sausage, bratwurst, knockwurst, homemade strudel, and other desserts, pretzels, and a "Wurstabendessen," which consists of a sausage dinner with German-and-Polish-style wurst and traditional German side dishes.

Two stages of continuous live entertainment will keep the Oktoberfest vibe going, featuring the TubaMeisters, Keine Kunst, Das Ist Lustig & Valina Polka, and more. For those in search of handmade arts, crafts, and gift items, the historic (circa 1860), splendidly-renovated Galveston Lyceum is the place to go for unique holiday shopping. Additional events include an auction and a Cake Wheel, where participants place their bets hoping to win a sweet reward.

In Search of Craft Beer: Three of Galveston's Best

After a fun day at the waterpark, many of our guests look for a place to take the family out in the evenings and often ask about the availability of locally-brewed beer. ...

For all you craft-beer aficionados, we are suggesting a few stops around the island where you can feed the family, relax, and enjoy your brew. First, don't miss a visit to Galveston Island Brewing. This full-production craft brewery serves up a variety of brews along with snacks and live entertainment. The kids will have a blast playing games and drinking root beer.

Next, sip your brew while enjoying a fabulous view at the Seawall's Beerfoot Brewery. They offer a selection of 200 brews in bottles, cans, and on tap, in addition to daily specials. Lastly, we suggest a trip to Stuttgarden Tavern on the Strand. Along with a full liquor bar and craft cocktails, their outstanding beer selection won them a slot on the list of "15 Best Places for Beer in Galveston." Additionally, they are noted for their traditional German food, and kids will love their "build your own burger" menu.

A Month for Pirates

Calling all pirates and wannabees: August, aka Arrr-gust, is International Pirate Month, and there is no better place in Galveston to visit than the ruins of Maison Rouge, the former home of the infamous Jean Laffite. ...

After being forced to leave his home in Louisiana, Laffite made his home here until he was driven out in 1821 by the U.S. government. However, he refused to go quietly, burning the town to the ground before packing-up his booty and taking off. Many speculated that he buried much of his treasure on the Island, and/or along the rivers and streams surrounding Galveston Bay.

Treasure hunters dug up much of the land that was Maison Rouge, and the site is now protected by barbed wire and a chain-link fence. The ruins behind the fence are all that's left now, so plan on combining a quick stop here with a visit to the Texas Seaport Museum at Pier 21's Theater to watch the Pirate Island film. This short film (18 minutes long) chronicles Laffite's numerous adventures and is shown on the half-hour.

Come Out for a Grand Show

After a totally fun day spent tubing and sliding here at the Waterpark, our customers often ask us to suggest some enjoyable evening activities here in Galveston. ...

We suggest the Grand 1894 Opera House, for the following reasons. First, the Grand is a beautifully restored historic and cultural monument to the city. Second, it's located in the heart of Galveston on Postoffice Street and is mere steps away from shops, galleries, restaurants and additional live entertainment for those who want to make a day or a long evening of it.

Third, the Grand offers some of the finest entertainment around in a luxurious setting where there's not a bad seat in the house. Upcoming productions this summer include the hilarious musical parody, "Menopause The Musical" on July 12-14 and the fabulous Gatlin Brothers for a one-time show on August 9. Lastly, for the opener of the 2019-2020 Performing Arts Season on September 14, the featured performer will be, drum roll please, "Paul Anka: Anka Sings Sinatra." So, if you're looking for a terrific evening out, check out what's going on at the Grand.

Three Ways to Make Dad's Day

This Father's Day, make Dad feel extra special with a visit to some of the area's most interesting and fun attractions. Listed here are three of our favorites. First, explore the Texas Seaport Museum and the 1877 tall ship ELISSA. ...

Dad can unleash his inner seadog as he walks the decks, and afterward, can learn more about the rescue and restoration of the ELISSA in the museum and theater. Next, check out the Galveston Railroad Museum for of the largest restored railroad collections in the U.S., along with a myriad of exhibits that include an impressive display of locomotives and more.

Be sure to get there on Saturday, so that Dad can board the "Harborside Express" for a real train ride. Lastly, head over to nearby Houston for a visit to the Lone Star Flight Museum. This $38 million state-of-the-art aviation museum and STEM learning center is located at Houston's Ellington Airport and features over 130,000 square feet of exciting hands-on exhibits, an Aviation Learning Center, and a famous flying collection of historic aircraft. Don't leave without checking out the replica cockpits and hang glider simulators!

Go Wild at This Cook-Off

Savory wild game, barbecue, ribs, chicken, fajitas, and seafood are all on the menu at the 23rd Annual Wild Game Cook-Off. ...

Join us on May 10-11 at Pier 21 for fun, games, friendly competition, fundraising, and a feast of epic proportions and portions, with the proceeds benefiting Yaga's Children's Fund. Dozens of the region's finest sportswomen and men and backyard chefs will be cooking up some of the most incredible edibles around. In addition to the fabulous food, this two-day event will provide loads of family-friendly fun, including a children's area featuring arts and crafts, a petting zoo, and moonwalks. Additional highlights of the cook-off include fireworks, live music, and a VIP Sponsor Party. Now entering its 23rd year, this cook-off has become Galveston's go-to event each spring and has raised over $1,300,000 for the non-profit, children's charities of Galveston County, who make ongoing, and invaluable contributions to the intellectual, physical, vocational, and psychological development of the region's children.

FeatherFest: A Birder's Paradise

Galveston is one of the country's ideal destinations for birders, nature lovers, and outdoor enthusiasts, as the area is filled with an abundant array of habitats confined within a limited geographical range. ...

Around 300 different species of birds reside here, either permanently or temporarily. This ideal environment for such a wide variety of avian species is celebrated every year with the largest birding festival on the upper Texas coast. The 17th Annual FeatherFest will take place this year from April 11-19, along with a dedicated nature photography track known as Nature Photofest.

Featherfest focuses on such activities as birding and nature photography field trips and workshops. View the region's birds in their native habitats, including the East Texas ecosystem known as Pineywoods, the Katy Prairie, the Armand Bayou Rookery, the Nature Conservancy's Texas City Prairie Preserve, the southern end of the Bolivar Peninsula, Lafitte's Cove Nature Preserve, known for migrating songbirds, and the "Galveston Complete Birding Sampler," where you'll scout for evidence of migrating peeps, Great Blue Herons, and foraging shorebirds. Be sure to catch "Raptors Revealed," a series of raptor shows featuring live birds of prey in thrilling free-flight demonstrations.

Quadruple the Family Fun

Every month, the City of Galveston offers its visitors an abundant array of events and activities for their entertainment, and March is no exception. For those seeking fun for the entire family, we offer the following suggestions. ...

First, get everyone involved in The Amazing Race-inspired Fantastic Galveston Race. You and your team will have a blast, and learn more about downtown Galveston in the bargain, as you take off on this adventure described as "part scavenger hunt, part sight-seeing tour, and part adventure." Also, don't miss a visit to Pier 21 in the city's historic harbor area.

Home to the Texas Seaport Museum, The 1877 Tall Ship ELISSA, the Ocean Star Offshore Drilling Rig and Museum, dolphin-watching tours, and more. Next, experience a thrilling behind-the-scenes animal encounter at Moody Gardens. Get up close and personal with seals, penguins, and giant river otters as you learn about their care and conservation with an on-site biologist. Lastly, check out our own Schlitterbahn Waterpark Galveston. Our thrilling collection of four slides and raft rides also includes a kid's area, a swim-up bar for the adults, and picnic pavilions for the family.

A Very Gala Mardi Gras

Whether you're downtown, the seawall, the beach, or anywhere in between, you'll find that Galveston's 108th Mardi Gras celebration is one epic party! ...

From February 22 – March 5, hundreds of thousands of party people will be rocking it on balconies and lining the streets to catch strands of tossed beads and cheer on their favorite Krewes, along with the Jeep Parade, the Children's Parade, the 8th Annual Zaniest Golf Cart Parade, and Funky Uptown Umbrella Brigade and the Krewe of Barkus & Meoux pet parade.

2019's entertainment headliners include Pat Green, Duelo, Jason Cassidy, Drew Womack, Buck Rodgers, Grey the Mute, the Mambo Jazz Kings, and more. Add to the fun by donning your most colorful tutu and joining in the Jolly Jester Fun Run on February 23. Perks include a free Bloody Mary, a free t-shirt, and admission to Mardi Gras on the 23rd. 2019 will see a new addition to the festivities with the beginning of Fiesta Gras, on February 24. This day-long celebration of Hispanic culture will include two parades, vendors, and live headliner entertainment by Duelo.

Chill Out with Cold Brews and Hot Chili

Join us on January 18-19 in Galveston's lovely and historic Strand District for the 10th Annual Yagas Chili Quest & Beer Fest. You'll find chili from some of the country's best chili-makers, and you can wash down those bowls of red with a large selection of craft brews....

The fun begins with a kickoff party at Yaga's on Friday evening, and continues all day on Saturday; starting at 6:00 a.m. Along with the chili and beer, you'll find a variety of margaritas at Saengerfest Park, with live music and the Jackpot Margarita Contest.

Also, don't miss the ever-popular and hilarious Beerfooter 5K Fun Run/Walk, with contestants sporting their most outrageous getups. Come out to cheer them on, or sign up to participate! The Strand Merchant Walkabout will kickoff at 11:00 a.m., along with the washer-pitching tournament. Vendors will be out in abundance, so stroll around and peruse the array of hand-crafted items, jewelry, and more. Want to see who gets the title for best chili? Head back to Saengerfest Park for the awards ceremony at 4:30 p.m. We'll look forward to seeing you there!

All is Merry and Bright

This month, Galveston offers its visitors many fun and fabulously festive attractions and events for their entertainment, and we have listed a few of our favorites here. First, come out on December 8-9 for a Holiday with the Cranes....

Galveston Island is an important winter habitat for these cranes that are so famous for their beautiful dances and their trumpeting cries. So, be sure to join us in celebrating the annual holiday return of these majestic birds with special events.

Next, don't miss the Santa Train at the Galveston Railroad Museum on December 15. Be on hand to greet the jolly old elf himself as the Museum's Harborside Express Train pulls into the station. Lastly, treat yourself and the family with a holiday visit to Moody Gardens. Decked out in its finest holiday regalia, the Gardens offer a vast variety of events and activities just for the holiday season. For a truly special and memory-making occasion, check out their Cirque Joyeux Noel Dinner and Show, promising a spectacular combination of circus, music, and food. This event will be ongoing through January 4, 2019.

A Month of Holiday Happenings

This month, an abundance of holiday-related activities and events are taking place throughout the Galveston area. While some are new, many are annual events that have become beloved traditions, and we have listed a few of our favorites here....

First, head over to Moody Gardens on November 17 for "Ice Land: Pole to Pole." Two million pounds of ice and a stellar team of ice carvers have produced icy reproductions of your favorite denizens of the animal world, including reindeer, snowy owls, polar bears, penguins, and more. Afterward, trek the mile-long trail to view the Festival of Lights. You'll see over a million lights and some dazzling displays.

Galveston's 45th Annual Dickens on the Strand, held from November 30 – December 2, will feature a Strand Street magically transformed into a Dickensian Christmas wonderland, with street performers, gifts, food, drink, and more. Lastly, don't miss Downtown Lanterns and Lights beginning November 24. This yearly Saengerfest Park/downtown event features the enchanting illumination of Christmas lights and additional pieces through January 2.

Galveston's Most Haunted

Galveston's paranormal activity ranges over a wide area of the City: from visible ghosts and sounds of battle between Native Americans and Jean Lafitte's pirates at Stewart's Mansion, to the cries and laughter heard coming from the spirits of children from the former St. Mary's Orphanage playing in the toy department of the Seawall Walmart – that's right, Walmart....

Many places have a "haunted" reputation, but none has exhibited more paranormal activity than The Bishop's Palace. This 1893 National Historic Landmark is one of the City's few original structures that survived the great 1900 hurricane, and was the home of Walter Gresham and his wife Jean.

In fact, Walter was so attached to his home that he decided to stay on – for more than 125 years now. He is often seen pacing on the front porch whenever freakish weather is occurring. To visit the Bishop's Palace, take one of their Full Moon Tours on October 24 and November 23. Sponsored by the Galveston Historical Foundation, this tour offers an up close look by moonlight at one of the country's most distinguished, 19th century Victorian homes. For reservations and details, click here.

A Shrimply Marvelous Festival

Join us for the 9th Annual Galveston Island Shrimp Festival happening the weekend of September 28-29. Featuring two days jam-packed with fun, hot food, cold refreshments, live music by the Heights Funk Collective, and a host of events, this festival will transform Galveston's historic Strand District into a culinary paradise. ...

Simply purchase an official Gumbo-Tasting Cup, and sample as much as you wish, or can hold! Festival events include a Gumbo Cook-Off and Gumbo Tasting, the Galveston Island Shrimp Festival Official 5K Fun Run, a Strand Merchant Walk-About, vendors, and the Awards Ceremony later at Saengerfest Park.

One of everyone's favorite events of the festival is the Lil' Shrimp's Parade, where participating kids always have a ball marching in their own parade. The Lil' Shrimps Parade takes place September 29 at 3:00 p.m., so join the crowd lining the parade route, and be sure to catch plenty of beads! Don't forget that the Gumbo Stroll is offered but optional when purchasing your ticket. For details and tickets, click here.

August Brings Castles of Sand and Craft Brews

Join us as we watch over 60 teams shovel it out at the AIA Sandcastle Competition on August 25 at East Beach Galveston. Their objective is to win the esteemed Golden Bucket Award, and these contestants have spent months planning and designing their dream castles until the day comes when they will work non-stop for five hours constructing their masterpieces....

Sculptures are judged on technical difficulty, originality of concept, artistic execution, carving technique, and site utilization. Along with the Golden Bucket, additional awards are given, including Best Traditional Sandcastle, Tallest Standing Structure, public favorite, and more.

The competition and festival is a fund-raiser for AIA Houston and the ArCH Foundation, but also one of Galveston's top five revenue-generating events. Don't miss out on this fun and family-friendly event - pack a picnic and come on over for a day of fun and sun on the beach. Also, be sure to stick around for the Brewmasters Craft Beer Festival at Moody Gardens on August 31-September 2. Named a "top three beer event' by USA Today, the event will feature tastings of tequila and an abundance of craft brews along with live music and a "Brew-B-Que. For more information, click here.

Take a Ride on the Port Bolivar Ferry

Watch dolphins splashing nearby from the top deck as they follow the Shrimp boats, toss crusts to the seagulls from the back, and see the huge tankers churning up the waves on their way to and from the port. Or, choose an early morning or evening cruise on Galveston's Port Bolivar Ferry to watch a glorious sunrise or sunset as you traverse the distance between Galveston and Bolivar Peninsula. Under the auspices of the Texas Department of Transportation since 1934, the ferry is free of charge to all travelers, runs 24 hours a day, and allows passengers to walk aboard or drive on....

Carrying as many as six crew members, 70 vehicles, and 500 passengers, the ferry trip takes about 18 minutes and covers almost three miles. Walk-on is a great way to go if you're planning on visiting Bolivar Peninsula, with its views of Fort Travis and the Bolivar Lighthouse. You can ride in comfort in the outside observation area, or surrounded by windows and air conditioning while seated inside. The ferry is a terrific way to travel in comfort while enjoying a variety of interesting views. Don't forget your camera! For more information, call (409) 795-2230.

Treat Dad to the Galveston Cajun Festival

Question: What has live music, rides for the kids, more family-friendly fun than you can shake a stick at, and a boatload of crawfish? Answer: The Galveston Cajun Festival! Treat Dad to an entertaining and delicious weekend of fabulous fun for Father's Day....

Join us on Galveston Island June 15-17 for three days of sun, food, drink, music, and more. Loads of vendors will be dishing up delectable edibles, and there will be lots of both Texas-style and Louisiana-style eats. Also, there will be crawfish galore, including crawfish racing, and for those who just can't get enough of the little critters, a crawfish eating contest.

Grab your partner and dance to the rhythms of zydeco, country, tejano, classic rock, jazz, and blues by live performing entertainers, and the little ones will be thrilled by the rides and special activities just for them. The Galveston Cajun Festival is a fundraiser, and a portion of all proceeds will be distributed among local charities and non-profits. So, bring Dad out to celebrate with us – he'll have a great time, and cherish the memories for years to come. For more information, call (409) 359-3045.

Three Fabulously Fun Things to Do in May

This month, the city of Galveston and the surrounding area offers its guests a look at its architectural history, a visit to one of the best water parks in the country, and a famous crab festival....

First, treat Mom and the family to the Texas Crab Festival during Mother's Day weekend in nearby Crystal Beach. From May 11-13, sample delicious seafood, and enjoy such events as a crab gumbo cook-off, crab races, a crab legs contest, carnival rides, arts and crafts, live music, and more. For more information and tickets, click here.

Next, the Galveston Historical Foundation is hosting public tours of privately owned homes during the annual Galveston Historic Homes Tour on May 12-13. For details, call (409) 765-7834. Afterward, get ready to splash and tube your way to a family fun time when Schlitterbahn Waterpark Galveston opens its entire water park full-time on May 16. The water park, offers free parking and free inner tubes, along with an abundance of water coasters, slides, and wave rivers. Why not make it a day-long outing and bring a picnic? For details and a full list of attractions and events, click here.

Run, Sip, and Savor at the Galveston Island Wine Festival

Make plans now to join us for the Galveston Island Wine Festival on April 20-21. First, run for the bubbly on April 11 in the 3rd Annual Champagne 5K Fun Run. ...

Don't feel like running? Hang out and cheer on the runners along the scenic seawall race route of the Island, and celebrate with them as they cross the finish line of tiny bubbles and toss back a glass of Barefoot Bubbly champagne. Afterward, sample up to 100 different varieties of vino from worldwide winemakers, while noshing on bites from several of the region's most talented chefs and listening to fabulous live entertainment.

Don't miss the Grand Tasting, where a VIP admission will get you all of the perks above, along with a souvenir wineglass and all the tastings you desire. The small bites will be prepared by Executive Chef Chris Lopez from BLVD Seafood, and by Lance Fegen, Culinary Director and Managing Partner of F.E.E.D. TX Restaurant Group. For Fun Run registration and Grand Tasting tickets, click here, or here.

The Return of the American Tribal Love-Rock Musical

Let the sun shine in and revisit the Age of Aquarius when Island Etc. presents the original tribal love-rock musical "Hair" from March 9 – April 7. The love-child of the 1960s hippie counterculture and the anti-Vietnam war movement, the musical stage show "Hair" first arrived on Broadway in 1968. ...

Shocking at the time for its treatment of drugs, sexuality, its use of profanity and an interracial cast, "Hair" broke new ground for the rock musical genre. The story about a "tribe" of bohemian political activists dealing with the sexual revolution and radical social change caught on with the public, and spawned a plethora of productions and recordings of the show's songs, some of which became top ten hits. Since then, "Hair" has been performed thousands of times on stages all over the world, and remains popular with theatergoers on an international level. One caveat here - these performances are not suitable for children. For more details and tickets, click here.

Galveston's Gala Mardi Gras

Time to party like a rockstar! Grab a mask and beads and join the crowd of hundreds of thousands for Galveston's 107th Mardi Gras celebration. It's going to be one epic bash, with entertainers, parades, food, and fun things to do with the family. ...

The festivities kick off on February 2 with headliner performances, along with the traditional and extravagant parades. In all, a total of 13 parades will roll through the Strand from February 2-13, including the Funky Uptown Umbrella Brigade, and the 7th Annual Golf Cart Parade.

Did we mention beads? We've got more than three million of them to throw while you toast the float folks and groove to the sounds of over 30 concerts. Everclear will be headlining, and additional musical guests will include the Mambo Jazz Kings, La Mafia, and Kevin Fowler. After the party, be sure to donate those beads to the Galveston Island Humane Society. They sponsor the Krewe of Barkus & Meoux parade every year, and ask that you drop beads off at their shelter at 6814 Broadway. For tickets and additional details, click here.

Cruise Your Way to a Fabulous Getaway

Cruising on the high seas, feasting luxuriously at your leisure for every meal, stopping at exotic ports to explore, shop, or relaxing on a sunny beach is the idea of a dream vacation for many, and Galveston is an ideal place for boarding a variety of cruise ships for a plethora of ports....

Many visitors are unaware that Galveston frequently plays home port to many cruise lines that stop here regularly. The folks at Galveston Cruises.com have been booking cruises for vacationers for almost 20 years. Specializing in Galveston cruises, they are aces when it comes to getting the best rates and cruise travel tips.

Some of the ships and destinations available include Royal Caribbean's Vision of the Seas, Enchantment of the Seas, and Liberty of the Seas. Also, Carnival offers voyages on the Carnival Dream, the Carnival Vista, the Carnival Breeze and the Carnival Freedom. The Disney Wonder is available at limited times. The destinations include the alluring ports of Aruba, Barbados, Costa Maya, Cozumel, Curacao, Falmouth, Freeport, Grand Cayman, Key West, Montego Bay, and Nassau, among many others. Also, Alaskan, European, and other destinations are available for booking. Call today to plan your getaway at (409)763-8678.

Merry Cranemas: Celebrating the Return of the Sandhill Crane

As the center of the trans-Gulf migration route, Galveston Island is one of the primary visiting stops for birds flying to and from Central and South America in the spring and fall....

It's also a vital winter habitat for many species that live further to the north, such as the stately and graceful Sandhill Crane. Renowned for their trumpeting cries and fascinating dances, flocks of these birds make this area their home every year. So far, almost 100 of them have been spotted at a local roosting grounds.

In celebration of the crane's return, the Galveston Island Nature Tourism Council is presenting "Holiday with the Cranes." On the weekend of December 9th-10th, visitors can take advantage of a myriad of activities, such as "Coffee and Cranes with Jim Stevenson," "East End Winter Coastal Birding," and "Winter Birding on the Isle's West End." Intrepid early-birds will appreciate "Dawn Patrol," which features stunning views of the cranes taking flight, dance, and trumpet, along with hundreds of other marsh birds. For more details and to register, click here.

Happy Holidays, Galveston Style

The holidays in Galveston mean it's time for the annual "Winter Wonder Island" holiday events, and this year's lineup is chock full of fabulous activities....

Beginning November 24, Saengerfest Park will be the setting for "Downtown Lanterns and Lights," a lovely collection of hand-made items and Christmas trees that will illuminate the park. Family holiday photos can be taken inside a giant snow globe as of November 25th and 26th, in addition to three days in December (9, 16, and 23). "Downtown Lanterns and Lights" will be on display through January 2, 2018. For more information, click here. Moody Gardens' Festival of Lights includes hundreds of animated and sound-enhanced light displays, along with snow tubing, and ice skating.

Don't miss "Ice Land," the Gardens' 28,000 square foot exhibit featuring ice sculptures with a rainforest theme carved from two million pounds of ice. Both "Ice Land" and the Festival of Lights begin on November 11, and will run through January 7, 2018. For more information, click here. Lastly, be sure to attend at least one of the holiday performances at the Grand 1894 Opera House. Between November 12th and January 13th, the opera house will host a variety of exciting entertainers and performances, including "An Evening with Sophia Loren," "Willie Nelson & Family," "STOMP," and "The Official Blues Brother's Revue. For tickets and details, click here.

A Museum Kind of Mood

The Moody Museum, a four-story mansion originally built in 1895, is one of Galveston's great historic homes and architectural wonders. ...

In 1900 the home was purchased from its original owner by W.L. Moody Jr., wealthy financier and merchant who would become one of the ten richest men in America by the 1950s. The house was occupied by the Moody family for over eight decades. Today, visitors can explore its 28,000-square feet filled with antiques, art, furniture, and other personal items that once belonged to this sophisticated and eccentric family. Self-guided audio tours are available, but much of the house is only accessible to those who choose to take the guided tour. Visitors with kids in tow will also want to check out the Galveston Children's Museum on the ground floor of the mansion. And car aficionados will want to pop into the garage, which is currently hosting Auto Fever, an exhibit on the history of the automobile in the United States.

Address: 2618 Broadway Avenue J, Galveston, TX 77550

Hurricane Harvey: Lending a Helping Hand

On August 26 Texas was struck by Hurricane Harvey, the largest hurricane we've seen in over fifty years, and the results have been devastating....

Hundreds of thousands of people lost electricity, tens of thousands were displaced from their homes, and hundreds of businesses have sustained damages. According to Governor Abbott, the total cost to the state could reach $180 billion. These statistics are overwhelming, but equally overwhelming is the outpouring of support we've received from around the country, from public officials, from celebrities, and from everyday Americans asking what they can do to help. If you would like to donate to hurricane relief efforts, we recommend any one of the following charities.

The Hurricane Harvey Relief Fund
Coastal Bend Food Bank
Carter BloodCare
The Houston Humane Society
The Texas Diaper Bank

To all those affected by this tragedy, our thoughts and prayers are with you. To all those who have reached out to help, thank you, from Galveston and the entire state of Texas.

A Stroll through the Strand Historic District

No visit to Galveston would be complete without a day spent exploring the Strand Historic District, where you'll find enough shops, museums, restaurants, and architectural wonders to keep you busy from sunrise to sunset....

We suggest starting at the Galveston Island Railroad Museum (near the corner of 25th and Strand), where you'll find one of the largest and most impressive restored railroad collections in the country. From there you can stroll down the Strand enjoying the many shops and historic buildings that made it through the 1900 Galveston Hurricane, often considered the worst ever in the continental United States. Further down you'll see the Ocean Star Offshore Energy Center and Museum, a great stop for anyone curious about how gas and oil are extracted from the ocean floor via offshore rigs. Drop by the Pier 21 Theater for a quick flick, or stop into the Texas Seaport Museum where you can tour an 1877 sailing ship measuring over 200 feet in length and nearly 100 feet in height. By the time you've finished exploring all the Strand has to offer, you'll be more than ready to collapse into the most comfortable beds in Texas back at the Inn at the Waterpark.

The Bryan Museum: 12,000 Years of Texas

History buffs will be pleased to discover that one of the great museums of Texas history is located right here in Galveston. At the Bryan Museum, you'll find over 60,000 unique items testifying to the rich history of our state from the pre-Columbian era all the way up to the 20th century....

Have a close look at the weapons that served famed frontiersman James Bowie in the Texas Revolution or the intricate mechanism of a 19th-century Smith & Wesson. Spend time browsing thousands of rare books in English, French, German, and Spanish, or peruse the letters of notorious historical figures like Mexican General Santa Anna. You'll see artwork spanning several genres, and you can immerse yourself in all the trappings of the Wild West. The Bryan Museum also makes a stunning venue for special occasions, including weddings and corporate retreats.

Address: 1315 21st St, Galveston, TX 77550

Sail into History at the Texas Seaport Museum

For a fun and memorable adventure into Texas history, head down to the historic port of Galveston for a day at the Texas Seaport Museum. Through the various exhibits, you'll gain unique insight into the rich maritime narrative of immigration and commerce that's made Texas a melting pot of cultures....

You can even explore the state-of-the-art digital database that catalogues over 130,000 immigrants who came to the US through our city, "The Ellis Island of the West." You can take a harbor tour on the museum's 50-foot, twin-engine Seagull II or opt for the special marine biology tour where you'll witness dolphins at play in their natural habitat. The crown jewel of the museum is Elissa, a sailing ship with an iron hull and three masts constructed in Aberdeen, Scotland, in 1877. You can climb aboard and explore every facet of her breathtaking build. At two hundred five feet long and 99 feet tall with 19 sails, this massive vessel is enough to make even a seasoned sailor's eyes go wide.

Texas Seaport Museum 2100 Harborside Dr, Galveston, TX 77550

Galveston's Grand Palace

When you think of Texas, you probably don't immediately envision extravagant palaces with their regal occupants, but in Galveston, we have something pretty close. Just a short 15-minute drive from hour hotel, Bishop's Palace was constructed in the late 19th century for railroad magnate Colonel Walter Gresham and his wife, Josephine, by famed Galveston architect Nicholas Clayton....

The style would most properly be called Chateausque for "the intricate combination of materials, cast iron galleries and complex roof system." We're always especially delighted by the ornate carvings of plants, animals, and mythic beasts that adorn the home's exterior. The basement floor, once a kitchen, now houses a shop, but the upper three floors have been preserved in all their original splendor. You'll marvel at 14-foot coffered ceilings, stained glass windows, the parlor's imposing fireplace, and the many other stunning idiosyncrasies of this certified National Historic Landmark. Self-guided tours are available every day, and you can call to inquire about guided tours and other special events.

Address: 1402 Broadway, Galveston, TX

Galveston Sure Likes its Brunch

Galveston's many thousands of hungry residents take the topic of weekend Brunch fairly seriously. In response the city's neighborhoods have raced to the finish line with menus featuring modern bites and killer cocktails. Chow down at these favorites....

Farley Girls Cafe


Farley Girls Cafe is a charmingly inspired spot that always pushes ahead with inventive entrees. Order a breakfast pizza with lox and cream cheese, the chicken schnitzel over waffles, or hashed barbecue pork.

Mosquito Cafe

Comfortably hidden over in the East End, one of Galveston's most historic neighborhoods, Mosquito Cafe is a quaint venture that might brag about an eclectic style and its old-time charm. A food affair awaits, made from scratch.

Number 13

Number 13 is an elegant fixture that primarily serves steak and seafood. However, their spicy Bloody Mary bar opens for the weekend and things only get better from there. An upscale feast of succulent brunch awaits.

Have a Sultry Evening in Galveston

Galveston has everything you're looking for in a night out on the town. See where our recommendations take you....

Old Quarter Acoustic Cafe

Built up within the historic district of Post Office Street, Old Quarter Acoustic Cafe remains one of Galveston's best venues for live music. It's a quirky place that remains open till noon the following day, with a strict policy against lousy cover bands.

O'Malley's Stage Door

During an evening spent in Galveston's arts and entertainment district, you'd be wise to include a peek into O'Malley's Stage Door. This authentic Irish pub has been filling pints with more than one hundred varieties of beer for a dozen years now.

21

While a majority of the nightlife to be found in Galveston caters to beachgoers, 21 is an upscale exception to the rule. Throw a monkey wrench into blasé nightlife with this trendy alternative. Enjoy one of twenty martinis listed on the menu and a freshly cut cigar.

Headlines for Texas' Largest Mardi Gras

Galveston is proud to host the most ambitious Mardi Gras celebration in the state of Texas....

Country music star Stoney LaRue and chart-topping alternative rock band Sugar Ray are scheduled to headline performances at this month's Mardi Gras festivities in Galveston, which goes live on Friday, February 17th and spills over into Saturday. Every year our city is proud to host the most ambitious Mardi Gras celebration in the state of Texas.

Famed for producing superhits like "Every Morning," "Someday," and "When It's Over," Sugar Ray is a veteran of the entertainment industry with over thirty years of rock heritage. Galveston will get a head start on the bead-throwing madness, beginning a few days before Fat Tuesday itself. This leaves room for a host of related activities, including Electric Mardi Gras, an area dedicated to non-stop DJs and laser light shows, and the all-new Fiesta Gras, featuring Tejano music and a performance by La Mafia on February 19th.

Click here to purchase tickets online, or grab them at the gate.

A Great Big Quenching Gulp

In Texas, a cool refreshing beverage is always on the menu. Quench your winter thirst and savor the taste of hops and spirits this month....

January 18th @ 4:00 pm

Galveston Island Brewing is hosting Greg Whitaker for a 90-minute interactive demonstration that introduces the fundamentals of beer brewing, following up with a tour of the brewery. Smell, taste, and talk among fellow participants in a pleasant afternoon of beer basics.

January 20th @ 7:00 pm

Celebrate the January anniversary of the Eighteenth Amendment dressed in your finest 1920s attire. Drunken Monkeyz will be playing music from the era, with a Speakeasy code word. Through the evening half-hour Prohibition tours will be available.

January 21th @ 10:00 am

Intersection of 23rd Street and The Strand

Galveston is heating up this winter, thanks to global warming and the 8th Annual Yaga's Chili Quest & Beer Fest. The festival pairs live music and craft vendors with a delicious cook off and beer tastings, plus an eight o'clock party (January 20th) at Yaga's Cafe.