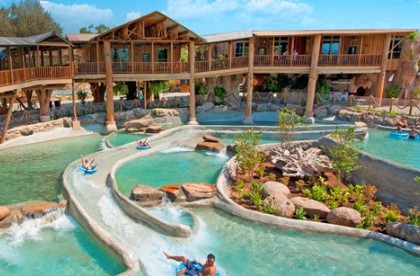 Hard to Beat Acts in Galveston
Everywhere you look in Galveston, there's an opportunity for natural beauty and slip-sliding fun!
Galveston's Gala Mardi Gras

Time to party like a rockstar! Grab a mask and beads and join the crowd of hundreds of thousands for Galveston's 107th Mardi Gras celebration. It's going to be one epic bash, with entertainers, parades, food, and fun things to do with the family. ...

The festivities kick off on February 2 with headliner performances, along with the traditional and extravagant parades. In all, a total of 13 parades will roll through the Strand from February 2-13, including the Funky Uptown Umbrella Brigade, and the 7th Annual Golf Cart Parade.

Did we mention beads? We've got more than three million of them to throw while you toast the float folks and groove to the sounds of over 30 concerts. Everclear will be headlining, and additional musical guests will include the Mambo Jazz Kings, La Mafia, and Kevin Fowler. After the party, be sure to donate those beads to the Galveston Island Humane Society. They sponsor the Krewe of Barkus & Meoux parade every year, and ask that you drop beads off at their shelter at 6814 Broadway. For tickets and additional details, click here.